For this week's FBFF, we're looking at whether blogging is a hobby or a job. We all started blogging for different reasons. Of the bloggers I've talked with about this – it seems everyone has a different story for how their blog was born. Some did it as a way to cope with something difficult in life. Some did it as a creative outlet. Some saw it as a business from day one. Some did it as a way to stay in touch with family and friends or to track a new life moment. Whatever the reasons behind starting a blog, and the reasons behind why we keep at it week after week, we all see this crazy thing called blogging in a little bit of a different light.
Tiffany of Dancing Branflakes: I've often struggled about whether or not I should monetize my blog with sponsors and affiliates. In the end, I realized I created my blog as an outlet of my expression and a way to connect with other bloggers and I felt uncomfortable spending time trying to get money from it. That's not to say I judge those who do, but when companies and people approach me to advertise, do product reviews, or write for them, I get a bit anxious and ultimately turn them down.
I do, though, love to host giveaways, as I enjoy giving things to my readers as a thank you for standing by me. I've been blogging for a long time and there are some who have been a part of my blogging life since the beginning.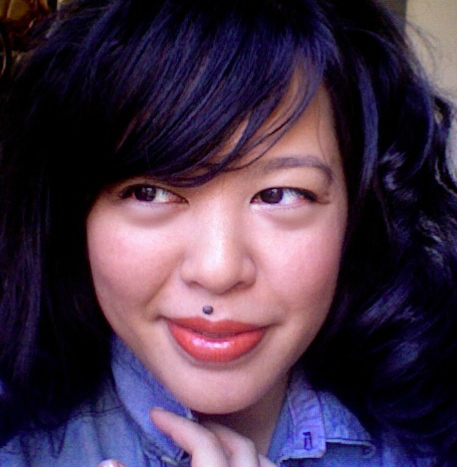 Jamillah of Made To Travel: I do think I approach my blogging as a business, but maybe not in the way most people think of a "business". I say that because I don't have a goal to make money from writing Made-To-Travel, and that's not to say that blogging hasn't opened up my mind to different career paths, because it definitely has, but right now I really do enjoy my day job and I'm happy and lucky I get to do both.
The reason why I feel I approach blogging more as a business is because when I write posts for Made-To-Travel I always set out with a real intention to provide a service of sorts to my reader. Whether that's showing how being a conscious shopper can be done or writing something fun to bring a smile to my readers or sharing some fashion tip–I always want my blog to provide some kind of service and to me a good business boils down to that very basic principle. And providing that service thru blogging brings me a lot of joy.
Me: For me, ModlyChic started as a hobby and a reference tool for some fashion presentations I was giving in high schoolers when I lived in St. Louis. I liked the creative bent to the writing, the ability to determine all my own content – something I wasn't able to do when writing about very technical business transactions as I was doing at the time. Over the years it moved from being a random hobby to being a true passion. It opened doors for me that I never would have thought possible. It has put me in contact with some truly amazing individuals and given me some really great life moments.
After the blog really began to grow and I got the hand of taking my own photos, working with companies, etc… I realized that the blog had slowly morphed from a little 5-hour a week hobby to something I wanted to do full-time. In November I took the plunge, got rid of the other jobs I was doing and jumped in feet first to full-time blogging. A huge crazy decision but one I do not regret at all!
Erin of Pretty Polished Perfect: Blogging has been a hobby-turned-business for me. I love writing and I love styling – and I love being my own boss. It's a lot more work than I ever thought it would be, but I love the direction the business of blogging is taking.
{ 0 comments }